Your body, your way with Your Pilates workouts
Over 22 years at our New Zealand Pilates Studio we have created a unique Pilates style which quickly tones and sculpts muscles and boosts cardio fitness for slimming, strengthening, energising workouts. We've added functional fitness exercises and interval training (HIIT) techniques to increase your cardiac health and fitness levels, giving you the results you are looking for, faster.
Get the benefits of our highly regarded studio classes, wherever you are, with our online Pilates workouts!
Pilates exercise in the correct posture builds long, lean muscle, fast
Our Pilates Instructors are skilled at ensuring that every exercise is performed in the right posture because we know that if your posture is perfect, you will enjoy the full benefit of your online Pilates workouts. Using the right posture means that the right muscles are working hard and you will see your body changing, building long lean muscles and tone. Great posture means that your effort is focused exactly where it needs to be and nothing is wasted. Our posture guidance prevents undue strain, and allows your muscles to work correctly for maximum effect.
Our Pilates breathing technique creates cardio fitness and core strength
We focus on correct breathing techniques which oxygenate your body, boost cardio levels and work your core for more fitness impact. Correct breathing also keeps your mind present and free from 'busy-thoughts' so you can experience truly calming mindful exercise.
A healthy body ages well, creating better quality of life for longer. Invest in your self, and enjoy life more both now, and later in life!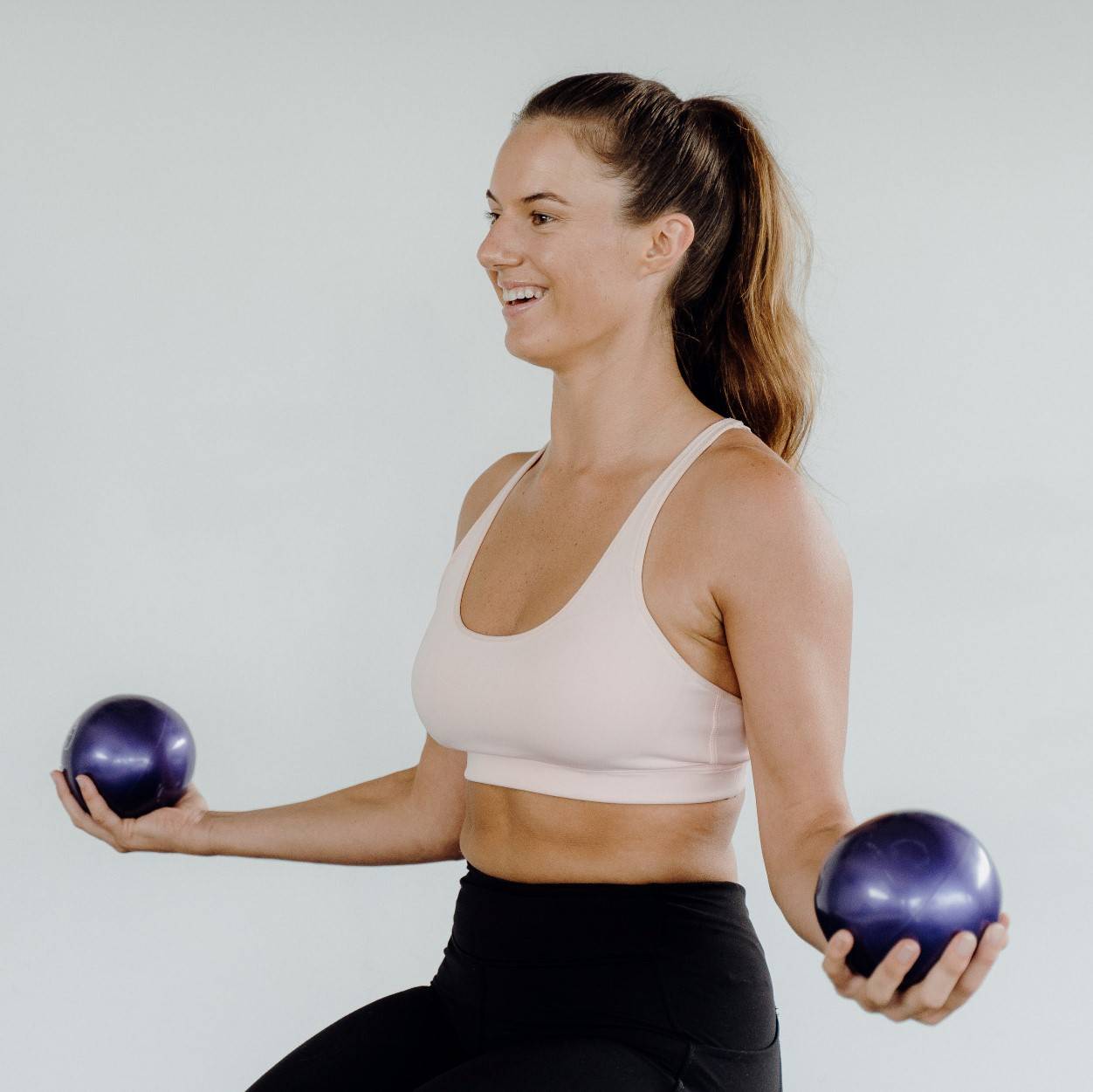 Toned Body, Calm Mind
Pilates is mindful exercise and brings you calm while you create strength, sculpt and tone your body.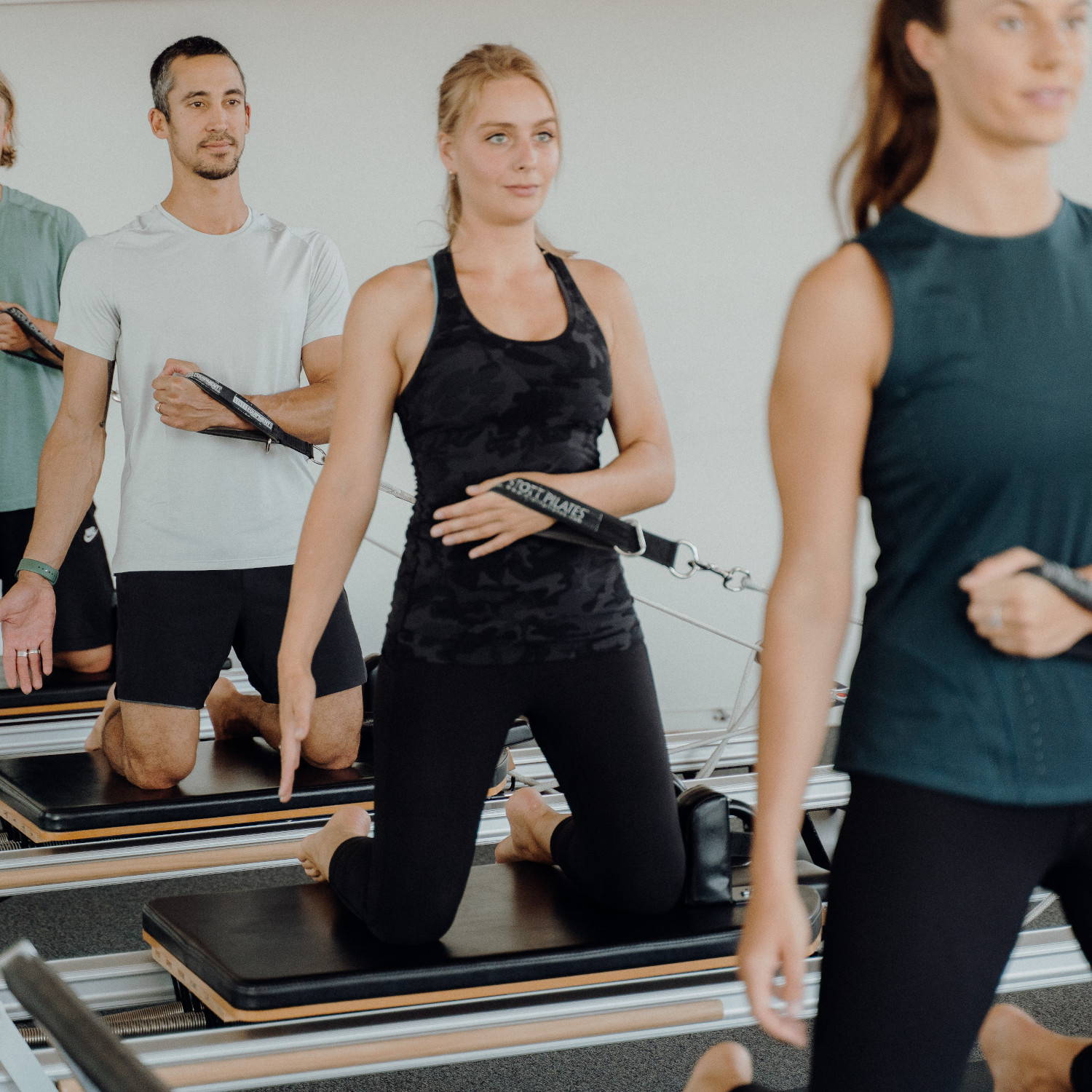 Expert Instructors
Your Pilates Instructors are fully Certified by Suna Pilates, and explain each exercise so you get the maximum benefits.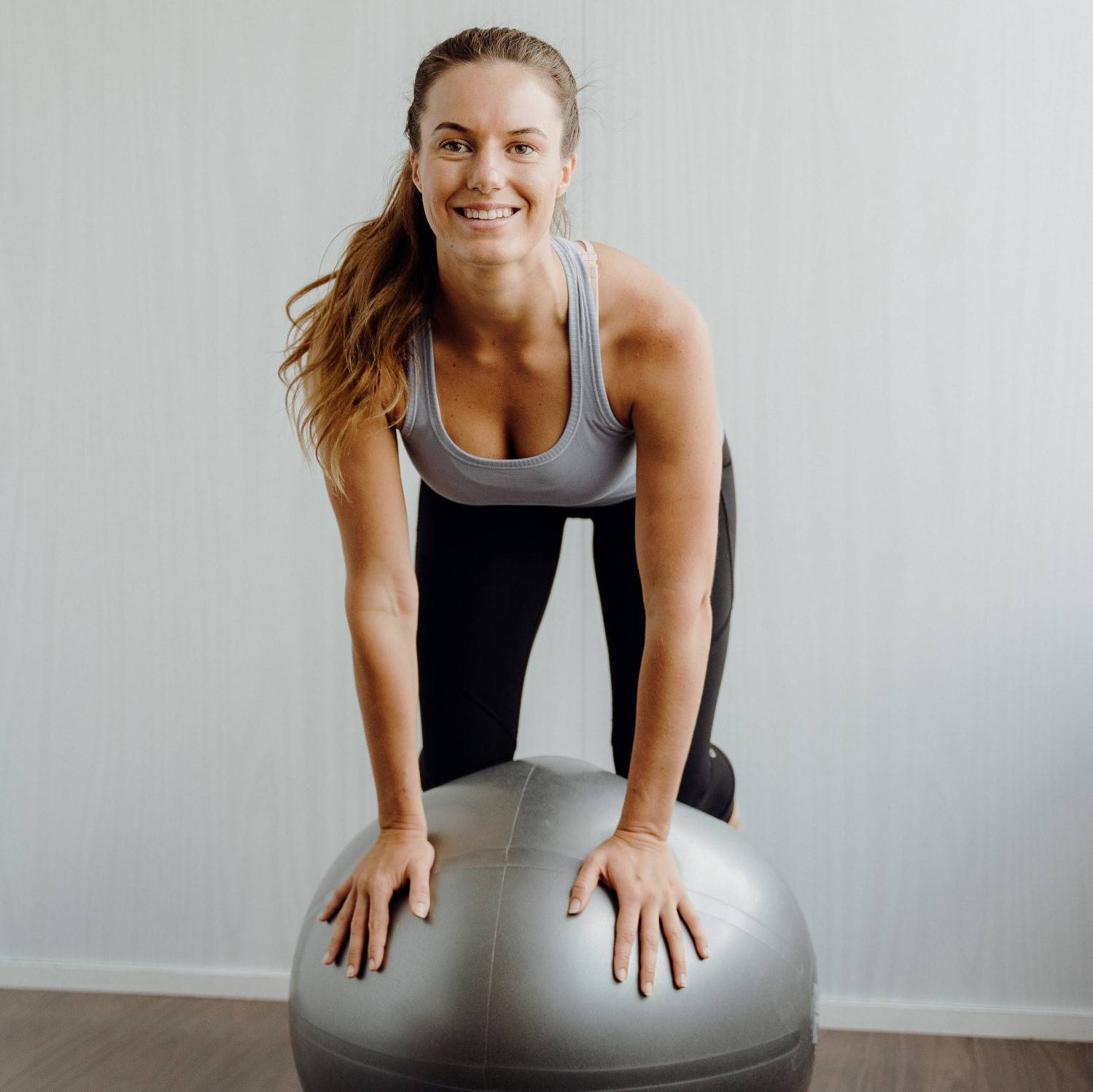 Cardio + Energy
Correct breathing strengthens your core, boosts cardio fitness and energy while flushing toxins from the body.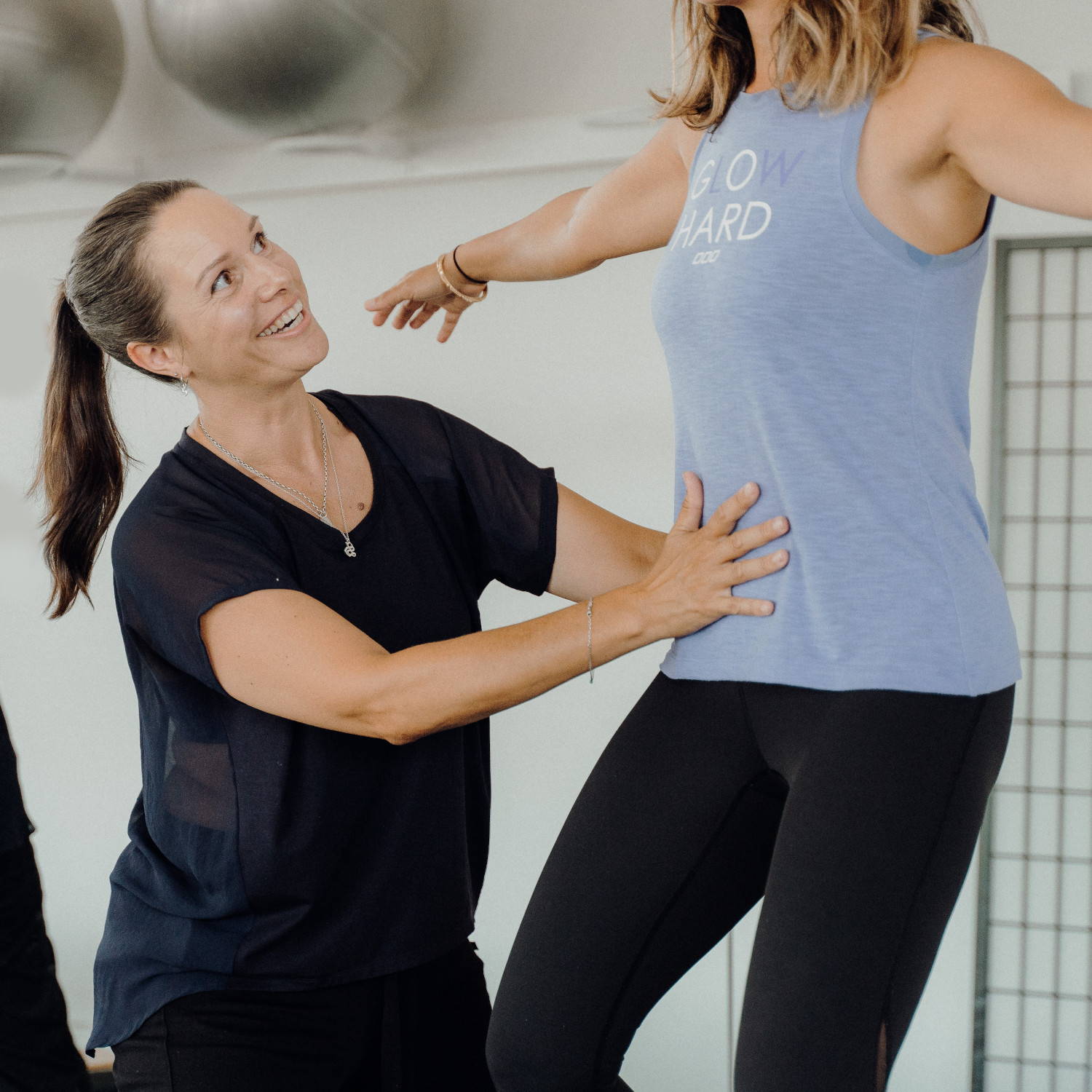 Perfect Posture
All exercises are demonstrated by Your Pilates Instructors with an Instructor and a client in each online workout video.

Our Instructors teach Pilates differently
We teach correct posture throughout each online Pilates workout to so you work the right muscles for lasting, visible results, sooner

We teach our breathing technique, engaging your abs for a stronger core, cardio fitness and an energy boost



Your Pilates instructors explain the results and benefits of each exercise
We tell you where to 'feel' exercises for maximum results and toning
We give you variations for exercises so our workouts suit all fitness levels
We motivate, we challenge, and we love what we do
Our Pilates Instructors are highly trained professionals
Workout with our very experienced Pilates Instructors. Our Trainers explain the correct posture for every exercise, explain where you should 'feel' it, and teach our breathing techniques to ensure that you see optimum fitness results, sooner. Our Instructors work in one of New Zealand's most reputable Pilates Studios, so they teach Pilates constantly, and all our Trainers teach a consistent style. Suna Pilates have provided globally recognised Pilates Instructor Training Courses, and run a thriving Pilates studio with hundreds of loyal members since 2000. Now we bring you online Pilates workouts to share our passion for wellbeing and our special Pilates style exercises with the world. 22 years of innovation has allowed us to create what we believe are the world's most effective Pilates style workouts, and we can't wait for you to try them!
Our unique style of Pilates is created in New Zealand
Our online Pilates workouts are developed in our New Zealand studio, Suna Pilates. Our Pilates studio runs over 100 classes every week and offers globally recognised Pilates Instructor Certification. All our Pilates Instructors are fully Certified and undertake ongoing training, so you can be sure that the Instructors in all our online Pilates workouts are absolute experts in their field. We think Pilates is the best and most natural exercise there is. Love your body! Live longer, stronger, with Pilates – get the most out of your body and your life.

How to access Your Pilates workouts - Subscribe or rent
Get unlimited access to online Pilates workouts anywhere around the world with a NZD$5 a week subscription and enjoy our full range of workouts, boost packs and challenges. Designed for busy lifestyles, our workouts range from 10 minutes to 45 to ensure you can fit a workout into even the busiest of days. A subscription gives you access to our range of ever changing, amazing Suna workouts online, and its zero risk - you can cancel anytime.

Prefer casual access? You can rent any workout or Online Pilates Challenge any time from as little as NZD$5. Our Postural Guide is available free.
Prioritise your wellbeing. Feel incredible, look fantastic and get more out of life with our amazing online Pilates workouts.
Your Pilates Postural Principals
Before doing any of the Your Pilates workouts please ensure that you watch and familiarise yourself with the Postural Principles video below. Being confident in the postural principles prior to doing any of the of the Your Pilates workouts will ensure that you get the most out of the exercises and see the quickest results. These workouts are designed to correct posture and function, and to leave you feeling good!
We have safely taught tens of thousands of clients these exercises and programmes for more than 20 years, and what we have learnt is that no two bodies are the same. We estimate that 90% of the pain people have asked us for help with has been posture related. We have found that when we correct this and re-instate good posture, pain is reduced and generally alleviated. Postural correction through exercise along with strength building (in the right places) aids recovery from pain, injury and surgery, and ensures that we can age well, living longer healthier and pain free lives.You must listen to your body. When exercising with Your Pilates STOP if you have pain in a joint (back, neck, knee, etc). Listen to the Instructors who will tell you where you should feel the exercise and focus on following the instructions. If you are feeling the exercises in places other where the instructors tell you you should, please stop – it will most likely be related to your posture while doing the exercise and you may need to re-cap the postural principles video, but you could also be aggravating a pre-existing condition that needs attention. You're welcome to email usyour questions.